KGZS Nova Gorica – Doors Open Days, VISO projekt partner
17/06/2014 10:39
Thursday, June 19 KGZS (Kmetijsko Gozdarski Zavod Slovenije -Nova Gorica/ Agriculture and Forest Institute of Nova Gorica), to celebrate its 60 years of operation, opens the doors of his offices and centers of cultivation and production in Slovenia. A rich program that includes the presentation of a number of projects in which it participates as a partner Zavod (AGRIKNOWS, PESCA, SOLUM, LANATURA, ENJOY TOUR, HERITASTE, SIGMA2, WINENET, UELIJE II) also includes the VISO project.
The program begins at the Center for the fruit of Bilje, where, after the introductory partners' greetings, the researcher Gabriele Di Gaspero, Institute of Applied Genomics of Udine and the Team Manager of the VISO project LP, will present the lesson "New grape varieties resistant to late blight." Demonstrations of the machinery and the presentation of the tests on grains taking place in the fields will follow, whereas fruit and local products tasting, presentations of practical tests that involve a variety of activities from wine production to the use of sheep wool will be held in the Center.
The afternoon will be dedicated to the guided tours of good agricultural practices and projects. At 13 p.m., in fact, we will find ourselves in Lože, near Vipava (Slovenia), at the Center of the vine selection, where there will be a guided tour of the experimental vineyard of the VISO project. You will visit the vineyards with the new plants, grown with the crosses of the resistant varieties.
At the same time, there will be guided tours of the orchards and trees at the Centre for Fruit of Bilje and the visits of the agri-food laboratories and genetic center at the Institute in Nova Gorica.
The simultaneous translation (Italian –Slovenian) will be provided for all activities of the day.
To find out more, you can download the detailed program here:

Program in Slovenian 19/06/2014

(289.5 KB)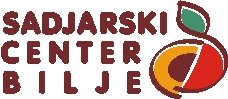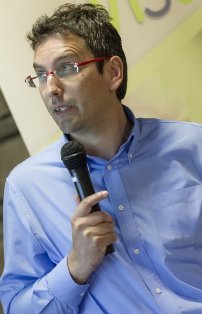 Researcher Gabriele Di Gaspero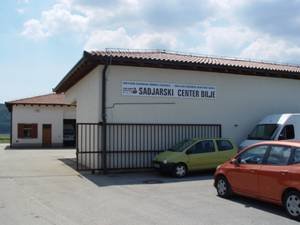 Fruit Center of Bilje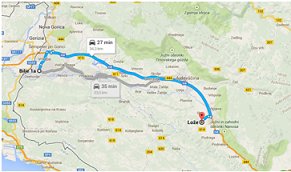 Map Bilje - Loze